This is a sponsored post.
Discover the top Florida foods to add to your foodie bucket list when visiting the second southeasternmost US state.
According to Visit Florida, over 111 million domestic visitors, 10.8 million overseas visitors and 3.5 million Canadians travelled to Florida in 2018. With miles and miles of postcard-perfect beaches, golden sunshine and amusement parks, Florida is one of the most popular US destinations for a holiday or vacation. Many travellers benefit from all-inclusive deals sold by holiday companies like Ocean Florida, while others prefer to spend time tailoring each aspect of their itinerary themselves.

However, while you'll no doubt already have a list of attractions to cross off your bucket list when visiting Florida, you may not be aware that the state is also home to an flourishing food and drink scene. In between the array of big food chains and fast food outlets, you'll find a tempting selection of independent restaurants serving all kinds of traditional Florida foods, as well as hundreds of international cuisines.
Here are some of the most famous Florida foods to get your teeth stuck into when visiting the Sunshine State.
Florida foods: 5 local delicacies you simply must try
Key Lime Pie
Key Lime Pie is probably one of the first dishes that springs to mind when you think of the most famous foods in Florida.

Originally said to have been invented in Key West back in the 1890s, this zesty, vibrant pie was declared the national state pie in 2006. Today it's dished up in cafes, bakeries and restaurants all over Florida.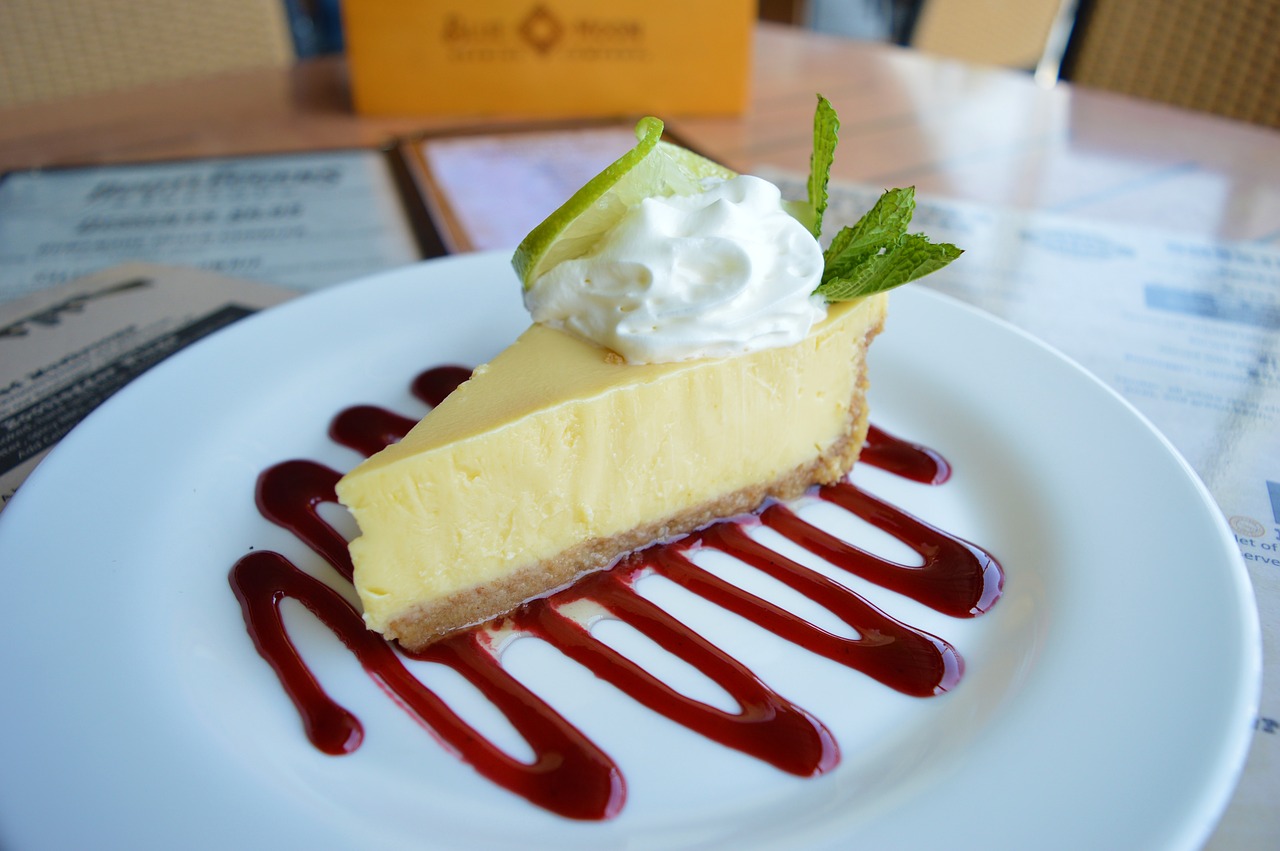 Florida Stone Crab Claws
Found in the western North Atlantic, Florida Stone Crab claws are so lean and succulent, they're often likened to lobster. Be sure to order them with homemade mustard or butter sauce for dunking.

Stone crab certainly isn't cheap, as it's sustainably harvested to control populations and ensure it can still be enjoyed by generations to come. So, treat yourself and take comfort in knowing you're doing the environment a favour too!
Southern Food
When in Florida, it's often said that "the further north you go, the further south you get."

What this means is that the further north you travel, the more 'southern' the culture gets. Take your pick from hearty soul foods like barbecue, fried chicken, shrimp and grits and fried green tomatoes.
Cuban Sandwiches
Although the roots of the traditional Cuban sandwich lie in Cuba, this popular meaty meal travelled over to Florida with the arrival of migrant workers in the 1900s.

Consisting of roast pork, smoked ham, Swiss cheese, mustard and pickles wedged between buttered slices of Cuban bread, this sandwich can be found all over Florida, although it's even more popular in Tampa. Here, it's served with the addition of salami, said to have been introduced to the town by Italian immigrants.
Florida Orange Juice
Second only to Brazil in global orange juice production, what Florida doesn't know about orange juice simply isn't worth knowing. With oranges declared the official state fruit and orange juice the official state beverage, citrus has been farmed commercially in Florida since the mid-1800s and is now one of the state's biggest industries, employing almost 76,000 Floridians.
What are your favourite Florida foods? Let me know below if there are any other dishes that should be on my list.
If you liked this post, why not check out my other foodie destination guides?
Don't forget to pin this post for future reference!
This is a sponsored post.